More Articles

Good Things Come in Small Packages
Science / Ice and Snow
Monday June 08, 2015
Led by scientists from Lamont-Doherty Earth Observatory, IcePod bundles together a suite of instruments into a capsule designed to provide new details about structures above, within and below Antarctica's ice-covered surface.

What Could Have Been
Features / Back in the Day
Monday June 01, 2015
History is full of tales about boom towns that went bust. Such was the fate of Marble Point, a helicopter refueling station that as early as the 1960s was a serious contender for becoming the main research station in the U.S. Antarctic Program.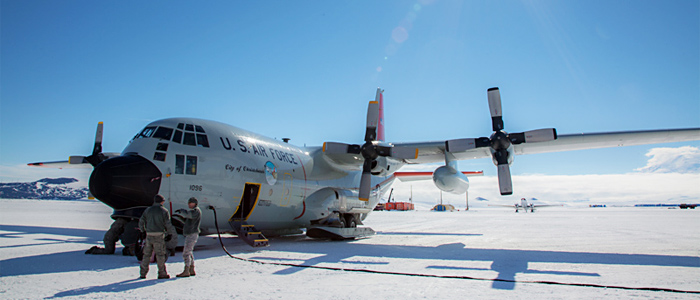 Making a Difference
Features / People Profiles
Tuesday May 19, 2015
Col. Denise M. Donnell has chased pirates in the South China Sea and flown all manner of aircraft, from the sub-hunting P-3 Orion to the massive, cargo-carrying C-5 Galaxy. But perhaps one of the best parts of her job brings her to Antarctica each austral summer.
Quick Find
Archives
2015
2014
2013
2012
2011
2010
2009
2008
2007
Print Issues: 1996-2006
Around the Continent