More Articles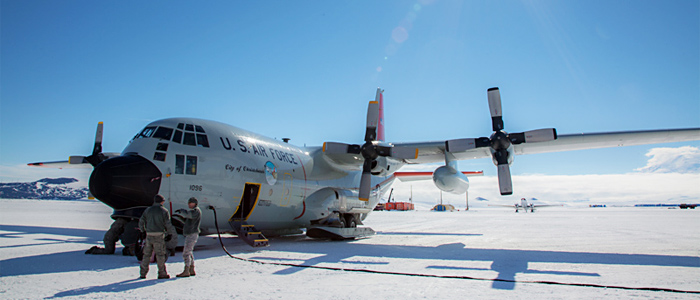 Making a Difference
Features / People Profiles
Tuesday May 19, 2015
Col. Denise M. Donnell has chased pirates in the South China Sea and flown all manner of aircraft, from the sub-hunting P-3 Orion to the massive, cargo-carrying C-5 Galaxy. But perhaps one of the best parts of her job brings her to Antarctica each austral summer.

Anatomy of a Deglaciation
Science / Earth
Monday May 11, 2015
One way to understand how Antarctica's ice will melt - which glaciers will recede when - is to look at how it happened in the past. Trevor Williams and his team traveled to a remote mountain range to collect rocks to help map out previous deglaciations.

Day of Remembrance
Features / Life on the Ice
Monday May 11, 2015
On April 25, New Zealand's Scott Base crew invited McMurdo Station residents to make the two-kilometer trip over the hill and join them in celebrating ANZAC Day, a holiday honoring the fallen soldiers from the Australia and New Zealand Army Corps in World War I and subsequent conflicts.
Quick Find
Archives
2015
2014
2013
2012
2011
2010
2009
2008
2007
Print Issues: 1996-2006
Around the Continent