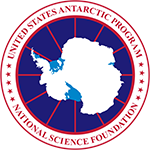 The Antarctic Sun, part of the U.S. Antarctic Program, is funded by the National Science Foundation (contract number NSFDACS1219442). Any opinions, findings, conclusions, or recommendations expressed in this material are those of the author(s) and do not necessarily reflect the views of the National Science Foundation.
Contact: antarcticsuneditor@usap.gov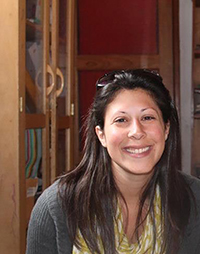 Lauren Lipuma
The Antarctic Sun is produced by ASC for the U.S. Antarctic Program (USAP).
Lauren Lipuma serves as editor of The Antarctic Sun. Before joining the U.S. Antarctic Program, Lauren worked as a science writer, photographer, and video and podcast producer for eight years in Washington, D.C. Lauren's science writing work has taken her all over the world, from the jungles of Costa Rica to the craggy cliffs of Tasmania and even the top of a volcano in the Canary Islands.
Lauren helped launch the American Geophysical Union's podcast Third Pod from the Sun and wrote for the monthly medical magazines EyeWorld and Ophthalmology Business. She has taken photos for Eos magazine and photographed live performances of the storytelling show The Story Collider. Her video projects have been featured in The Washington Post, USA Today and even on The Late Show with Stephen Colbert.
Before switching to science communication, Lauren worked in a top infectious disease laboratory in New York, where she did extensive research on the bacteria that make up our poop. Lauren has bachelor's and master's degrees in biomedical engineering from Tulane University and is a past president of the D.C. Science Writers Association.
Lauren's favorite piece of science writing is Brian Doyle's essay Joyas Voladoras. In her spare time, you can often find her attending live music shows, rehabbing old furniture or repeatedly trying (and failing) to learn the ukulele. Find her on Twitter at @tenacious_she.
Use of the Sun
Reproduction and distribution are encouraged with acknowledgment of source and author. For more information, see Linking to the Antarctic Sun.
Submissions
Contributions are welcome. Contact the Sun at antarcticsuneditor@usap.gov for more information about submitting articles, columns or cartoons.