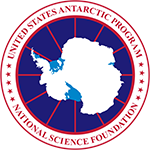 The Antarctic Sun, part of the U.S. Antarctic Program, is funded by the National Science Foundation (contract number NSFDACS1219442). Any opinions, findings, conclusions, or recommendations expressed in this material are those of the author(s) and do not necessarily reflect the views of the National Science Foundation.
Web address: http://antarcticsun.usap.gov/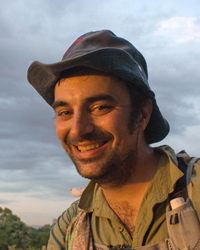 Mike Lucibella
Staff
The Antarctic Sun is produced by ASC for the U.S. Antarctic Program (USAP).
Mike Lucibella serves as the editor of The Antarctic Sun. Before joining the United States Antarctic Program, he spent six years as a science writer in Washington D.C. for one of the top physics societies in the country. He's chased down science stories across the country, from Brookhaven National Laboratory to Comic-Con International and the abandoned remains of the Superconducting Supercollider. He has a master's degree in digital journalism from American University. While an undergraduate, also at American University, he interned as a legislative correspondent for an online congressional newswire. When he's not writing about cutting-edge science, you can probably find him hiking or biking along one of the many mountain trails near his new hometown of Denver, Colo.
Use of the Sun
Reproduction and distribution are encouraged with acknowledgment of source and author. For more information, see Linking to the Antarctic Sun.
Submissions
Contributions are welcome. Contact the Sun at AntSun@usap.gov for more information about submitting articles, columns or cartoons.