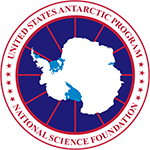 The Antarctic Sun, part of the U.S. Antarctic Program, is funded by the National Science Foundation (contract number NSFDACS1219442). Any opinions, findings, conclusions, or recommendations expressed in this material are those of the author(s) and do not necessarily reflect the views of the National Science Foundation.
Contact: antarcticsun@usap.gov
The Antarctic Sun is produced by ASC for the U.S. Antarctic Program (USAP).
USAP will be hiring a new writer/editor for The Antarctic Sun. A job announcement will be listed on the careers website in the coming months.
Use of the Sun
Reproduction and distribution are encouraged with acknowledgment of source and author. For more information, see Linking to the Antarctic Sun.
Submissions
Contributions are welcome. Contact the Sun at antarcticsun@usap.gov for more information about submitting articles, columns or cartoons.