More Articles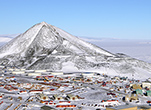 Features | Life on the Ice
Monday October 31, 2022
This year marks the 25th anniversary of The Antarctic Sun, the U.S. Antarctic Program's website for Antarctic news and information.
---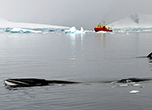 Science | The Biological World
Monday October 24, 2022
Biologists are getting their first real listen to the vocalizations made by Antarctic minke whales, the most abundant yet least understood whale species in the Southern Ocean.
---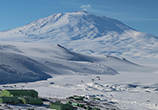 Science | Earth
Tuesday October 04, 2022
A 20-kilometer-wide tube of melted rock feeds the lava lake at Mt. Erebus, according to new research that illustrates the plumbing below Earth's southernmost active volcano for the first time.
---
Quick Find
Archives
2023
2022
2021
2020
2019
2018
2017
2016
2015
2014
2013
2012
2011
2010
2009
2008
2007
Print Issues: 1996-2006