More Articles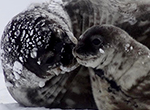 Science | The Biological World
Monday November 21, 2022
Nursing Weddell seal moms transfer so much iron to their pups through their milk that they can't spend as much time underwater in the months after their pups are weaned, according to new research.
---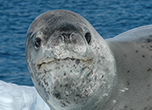 Science | The Biological World
Monday November 07, 2022
New research shows female leopard seals can be up to twice as large as males, a far bigger difference in body size between the two sexes than biologists previously observed.
---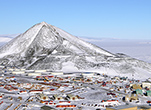 Features | Life on the Ice
Monday October 31, 2022
This year marks the 25th anniversary of The Antarctic Sun, the U.S. Antarctic Program's website for Antarctic news and information.
---
Quick Find
Archives
2023
2022
2021
2020
2019
2018
2017
2016
2015
2014
2013
2012
2011
2010
2009
2008
2007
Print Issues: 1996-2006