More Articles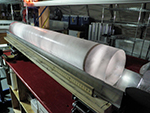 Ice core tells 11,000-year history of explosive volcanic eruptions
Science / Ice and Snow
Wednesday June 30, 2021
An ice core from West Antarctica is giving scientists insight into some intriguing climate anomalies of ages past and deepening the mystery of a volcanic eruption that destroyed a Greek island some 3,600 years ago.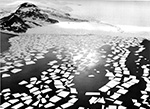 Southern Ocean Sea Ice Cover Has Gradually Grown Over Past 10,000 Years
Science / Oceans and Atmosphere
Monday June 14, 2021
Salt levels in an ice core drilled at the South Pole are telling scientists what Antarctic sea ice conditions were like in ages past, information crucial to understanding how the southernmost continent will fare in a changing climate.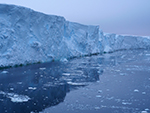 Thwaites Glacier - Future
Science / Ice and Snow
Monday May 17, 2021
The massive Thwaites Glacier on the coast of West Antarctica is falling to pieces because of climate change. Shifting ocean currents are bringing warm sea water up under its vulnerable underside, melting out the ice at its base and accelerating its movement into the ocean.
Quick Find
Archives
2021
2020
2019
2018
2017
2016
2015
2014
2013
2012
2011
2010
2009
2008
2007
Print Issues: 1996-2006
Around the Continent