More Articles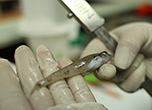 Science | The Biological World
Monday August 22, 2022
New research finds populations of Antarctic silverfish along the West Antarctic Peninsula are plummeting due to warming temperatures and the loss of sea ice caused by climate change.
---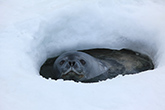 Science | The Biological World
Monday June 06, 2022
Molting status determines when Weddell seal pups are ready for life in the water more than other developmental milestones, according to new research.
---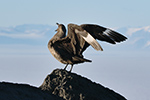 Features | Life on the Ice
Monday May 23, 2022
Birdwatchers used their free time to catalog the birds calling Hut Point Peninsula their home.
---
Quick Find
Archives
2022
2021
2020
2019
2018
2017
2016
2015
2014
2013
2012
2011
2010
2009
2008
2007
Print Issues: 1996-2006