More Articles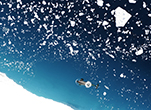 Science | The Biological World
Monday March 28, 2022
New research finds Antarctic seals and killer whales still have persistent organic pollutants stored in their blubber, despite many countries having phased out production of these toxic chemicals, some as long as 50 years ago.
---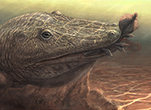 Science | Earth
Monday March 21, 2022
Fossils of extinct amphibians found in Antarctica are helping paleontologists reconstruct how these ancient creatures once roamed the planet and understand how life evolved in the wake of Earth's largest mass extinction.
---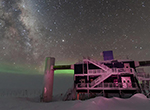 Science | Space and Atmospheric Physics
Monday March 14, 2022
Thanks to the IceCube Neutrino Observatory, scientists have identified several types of cosmic structures that produce neutrinos.
---
Quick Find
Archives
2022
2021
2020
2019
2018
2017
2016
2015
2014
2013
2012
2011
2010
2009
2008
2007
Print Issues: 1996-2006