McMurdo Station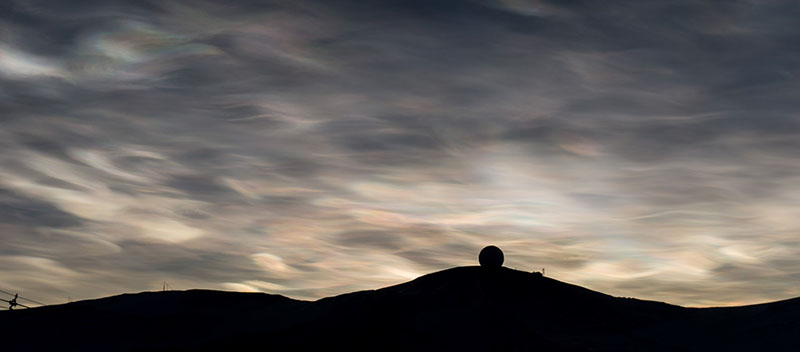 The Flights of Winfly
Around the Continent / McMurdo Station News
Thursday September 13, 2018
August usually means two things at McMurdo: Winfly and weather, the latter usually of the poor variety and greatly impacting the former. However, this year that was very much not the case, in stark contrast to the same time last year. Continuing a trend of mild weather that's lasted all winter, August proved to be little different, apart from some expected low temperatures and unexpected stretches of little-to-no wind.
South Pole Station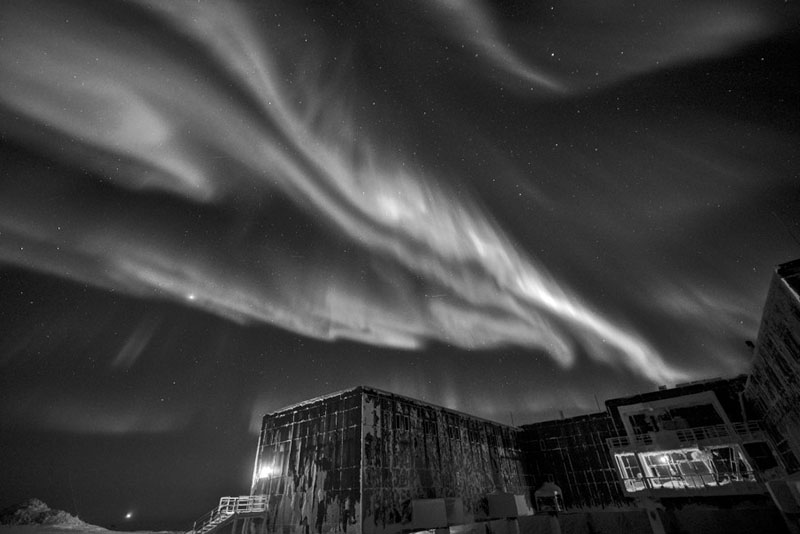 The First Slivers of Dawn
Around the Continent / South Pole Station News
Friday September 7, 2018
Among Amundsen-Scott South Pole Station's winter crew, the month of August is infamous for being the time of year when people start to get a little "toasty," hence the nickname "Angry August." Be it from sunlight deprivation, living in closed quarters with the same faces for so long, or because people have started to plan out their after-ice vacations, some folks just can't wait to get out of here.
Palmer Station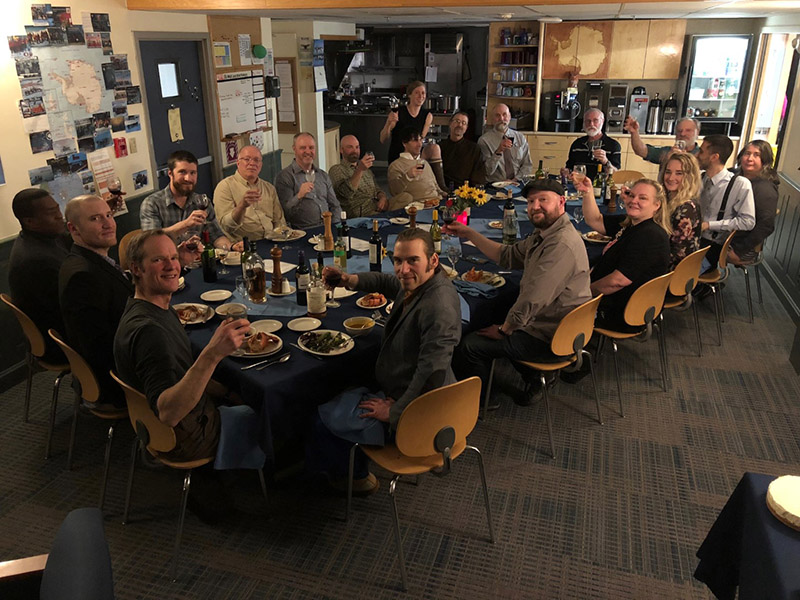 Winter Creeps In
Around the Continent / Palmer Station News
Friday July 20, 2018
It was a busy June for Palmer station, starting with the departure of the Laurence M. Gould. After a flurry of packing, consolidating and saying goodbyes, the ship sailed on June 15th, carrying half the station's population with it. It was a bittersweet departure: we missed our friends, but we also all got to have our own rooms.
Station News Archives
McMurdo
| | | | |
| --- | --- | --- | --- |
| 2018 | 2017 | 2016 | 2015 |
| 2014 | 2013 | 2012 | 2011 |
| 2010 | 2009 | 2008 | |
South Pole
| | | | |
| --- | --- | --- | --- |
| 2018 | 2017 | 2016 | 2015 |
| 2014 | 2013 | 2012 | 2011 |
| 2010 | 2009 | 2008 | |
Palmer
| | | | |
| --- | --- | --- | --- |
| 2018 | 2017 | 2016 | 2015 |
| 2014 | 2013 | 2012 | 2011 |
| 2010 | 2009 | 2008 | |
More Updates