McMurdo Station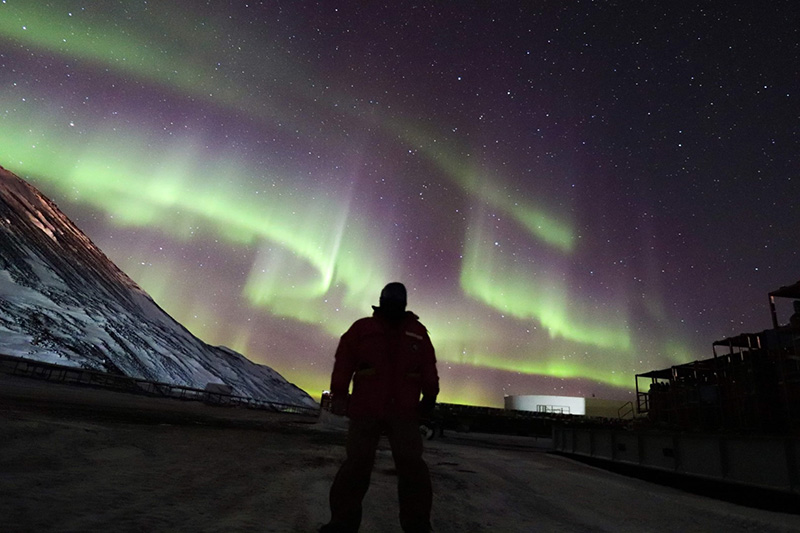 Saying Goodbye to the Sun
Around the Continent / McMurdo Station News
Tuesday June 12, 2019
For the residents of McMurdo Station, April began in the usual way, with a smattering of light-hearted April Fools' jokes. Ranging from the elaborate—a fictitious video conference with the Vatican—to the mundane—"Did you hear? The galley has completely run out of cheese." Friends shed crocodile tears, claiming their contracts were ending early or being extended, but the April flight came and went with no actual changes to the list of planned departures.
South Pole Station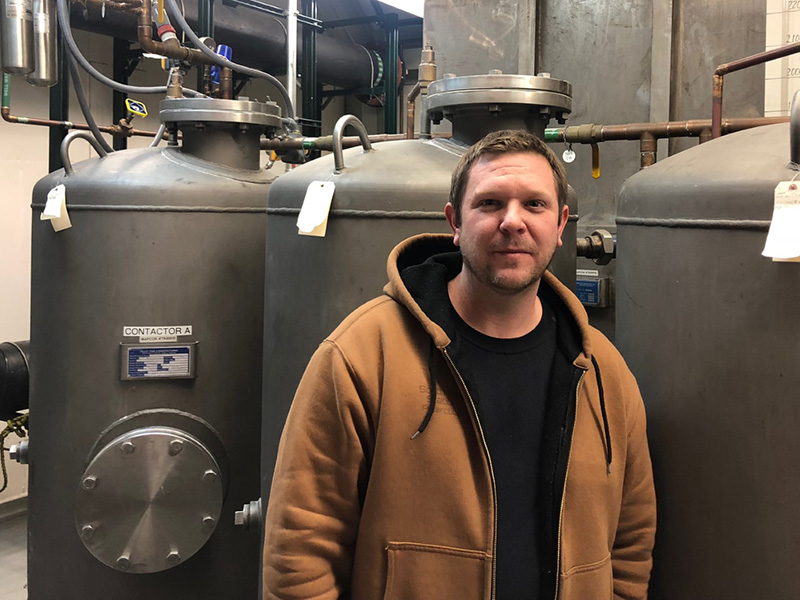 Snow Juice
Around the Continent / South Pole Station News
Monday July 15, 2019
Most people have never heard of "Snow Juice." That's because it's a term coined by Michael McClure to describe water. He's the South Pole's water-quality specialist and unofficially, its chief comedian. The Snow Juice tastes fresh here, so I asked him to give me some background on our setup.
Palmer Station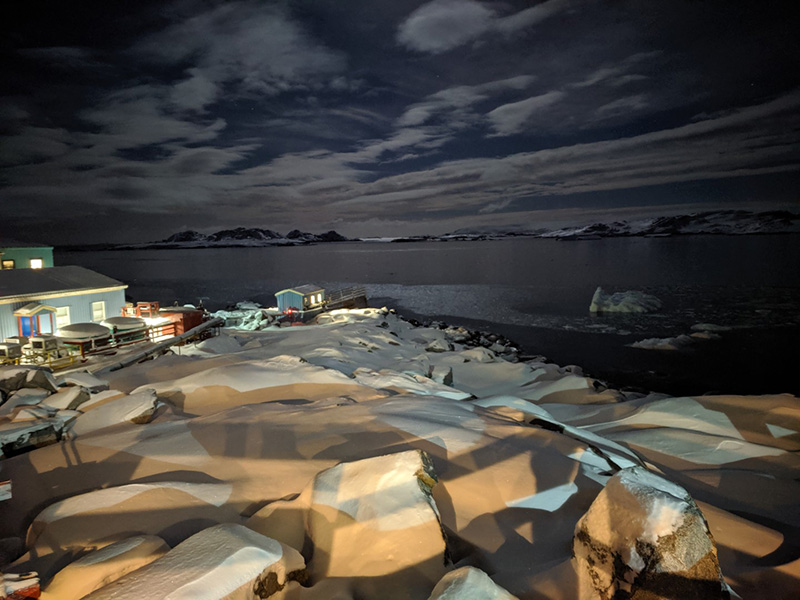 June Flew By
Around the Continent / Palmer Station News
Monday July 15, 2019
One thing that's great about Palmer Station is that there isn't really a daily routine. Sure, there are some days spent working on servers all day and troubleshooting computer problems, but there are other days where that may only take up one or two hours. On days when storms roll through and dump a lot of snow on us, folks might spend most of the day outside clearing boardwalks and plowing snow down the drive.
Station News Archives
McMurdo
| | | | |
| --- | --- | --- | --- |
| 2019 | 2018 | 2017 | 2016 |
| 2015 | 2014 | 2013 | 2012 |
| 2011 | 2010 | 2009 | 2008 |
South Pole
| | | | |
| --- | --- | --- | --- |
| 2019 | 2018 | 2017 | 2016 |
| 2015 | 2014 | 2013 | 2012 |
| 2011 | 2010 | 2009 | 2008 |
Palmer
| | | | |
| --- | --- | --- | --- |
| 2019 | 2018 | 2017 | 2016 |
| 2015 | 2014 | 2013 | 2012 |
| 2011 | 2010 | 2009 | 2008 |
More Updates