| | |
| --- | --- |
| Photo Credit: Peter Rejcek | |
Looking good in the Antarctic
Clothing Distribution Center in Christchurch, New Zealand, outfits USAP participants for the trip south
Posted January 10, 2008
The Clothing Distribution Center (CDC) in Christchurch, New Zealand, has more than 140,000 pieces of extreme cold weather (ECW) gear for issue to U.S. Antarctic Program (USAP) participants. In the photo above: Gary Greaves, ECW supply assistant senior at the CDC, carries two orange bags from the warehouse to the adjoining changing room, where USAP participants try on their ECW gear.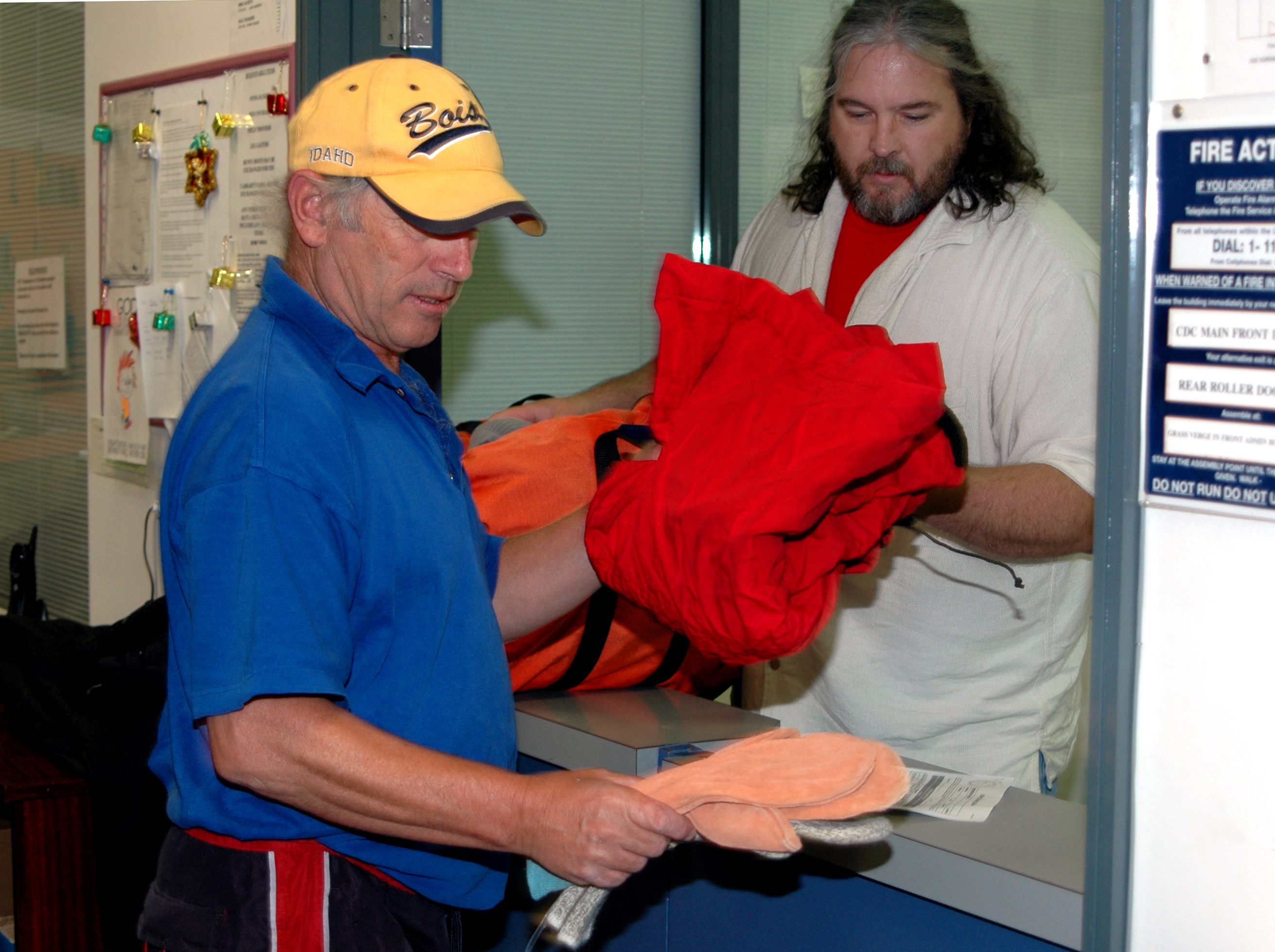 Photo Credit: Peter Rejcek
At right: Guy Calvert, ECW supply assistant, helps seismologist Kent Anderson swap gear. Anderson will need to bundle up, as he is headed to the South Pole for seismic work there. There's plenty of gear to choose from, with 91 different line items. The most numerous item? Leather gloves, with 8,676 pairs in the warehouse inventory. To carry all that gear down there: 4,255 clothing bags. And those famous big white bunny boots? The CDC currently stocks 2,877 pairs of them.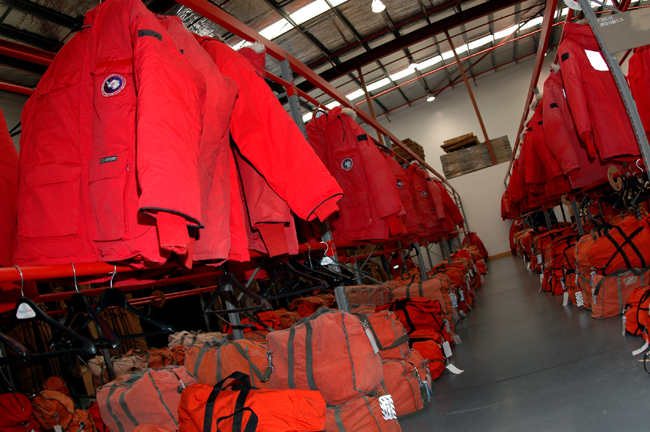 Photo Credit: Peter Rejcek
At left: The iconic red parkas, referred to as Big Red by USAP participants, take up plenty of space at the CDC. When fully stocked, there are 2,950 of the down jackets. Quite a few are in use right now, as the CDC has processed nearly 2,000 people since the 2007-08 austral summer season began.
Information courtesy of Mike McIlroy, CDC supervisor.