| | |
| --- | --- |
| Photo Courtesy: Jerry and Elena Marty | Elena Marty uses a tractor to move a derelict Navy plane at South Pole in 1974. Marty was one of two women hired by contractor Holmes & Narver that season, the first time women had served in a civilian support role on the Ice. |
Long time coming
Women fully integrated into USAP over last 40 years
Posted November 13, 2009
Ernest Shackleton placed perhaps the most famous job wanted ad in history for his 1914 Imperial Trans-Antarctic Expedition, which later earned him so much acclaim for the hardships encountered and overcome.
The advert read: "Men wanted for hazardous journey. Low wages, bitter cold, long hours of complete darkness. Safe return doubtful. Honour and recognition in event of success."
More than 50 years later, when the Antarctic Age of Exploration slipped into the Age of Scientific Discovery, the job ads for forklift drivers or even administrative clerks may not have dripped with such machismo. But there was no less swagger to the attitude that still dominated on the continent when the first female scientists arrived in 1969.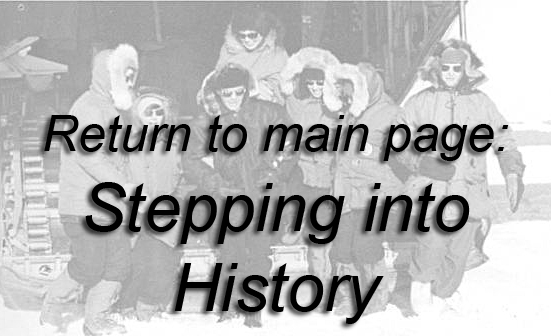 It wasn't too long after the ranks of researchers opened up to women that they started to fill support roles — first in the U.S. Navy and then increasingly among the civilian workforce that eventually took over most jobs today from the military.
Elena Marty was one of two female employees hired by civilian contractor Holmes and Narver Inc. for the 1974-75 austral summer season. It was the Antarctic equivalent of NASA

sending the first U.S. woman into space.
"In that day, there was still a very big ceiling to break through. The fact that they were 'allowing' women to go to the Ice was huge. We were an anomaly and a commodity down there," says Marty, now retired in Long Beach, Calif., with her husband Jerry, who was also an H&N employee at the time. (Jerry Marty later worked in the National Science Foundation's Office of Polar Programs

on the construction of the third and current research station at South Pole

.)
"That was a tough time for women who wanted to show they could do more than just file and type and take dictation," she recalls. "I looked at this as an opportunity to explore more of what I could do in a remote location besides just being there. I was able to learn a lot there, as well as make contributions."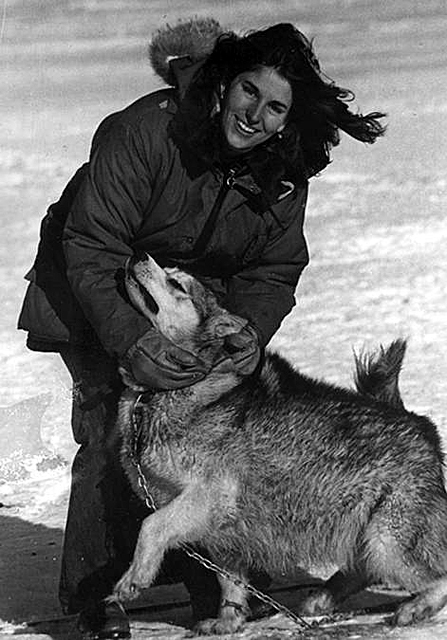 Photo Credit: Jerry and Elena Marty
Women like Elena Marty were a rare sight in Antarctica in 1974-75. Today, not so much, though dogs are prohibited on the continent.
Hired in an administrative role at McMurdo Station

, Marty (like co-worker and fellow ceiling-crasher Jan Boyd) ended up working a variety of jobs. During a weeklong stint at the world's southernmost research station, Marty even drove a forklift, helping haul away a broken Navy airplane that had crashed a couple years earlier at South Pole. Maybe 12 women, mostly scientists, were on the entire continent at that time.
"They really didn't put out an ad for women to work at the South Pole," Marty notes.
Half-a-dozen years later, in 1981, the ratio of men to women working in the U.S. Antarctic Program

was slowly inching up. Ann Peoples estimates it was maybe 10 men for every woman.
"It was a little rougher around the edges than it became later, say in the late 80s and early 90s," recounts Peoples, who worked for the U.S. Antarctic Program for 14 consecutive seasons. She started as a shuttle driver and left in 1995 as the first woman to head one of the USAP's three permanent research facilities at Palmer Station.
Even into the 1980s, pinup posters of Raquel Welch hung on work center walls. Jobs for women were generally limited to driving shuttle buses, shuffling paperwork or pushing a mop as a janitor. Only a few women worked in the trades.
"Since women weren't viewed as being as strong, skilled, or competent for the entire range of job opportunities, that meant that the number of positions available to women before the late 80s were just so limited," says Pam Hill, whom Peoples hired in 1985.