| | |
| --- | --- |
| Photo Courtesy: Terry Tickhill Terrell | Terry Tickhill Terrell sets up an experiment in a pond in the McMurdo Dry Valleys in 1969. Terrell's experience in Antarctica led her to get a PhD and to a fruitful career in the U.S. Fish and Wildlife Service and National Park Service. |
Important message
History of women in Antarctica has relevant lesson for everyone
Posted November 13, 2009
I've been doing this journalism gig for the better part of 15 years now. I lost count long ago of the number of people I've interviewed, from city councilors to future presidents to grief-stricken mothers who lost a child to gang violence.
These days the stories I generally write are about scientific discoveries, the hardships polar scientists endure in the wilds of Antarctica that add to the growing database of human knowledge of our planet. It's a rewarding job, helping to educate and inform people about issues like the plight of Adélie penguins in a changing world. Or how a faraway away ice sheet in an unimaginable land could affect their lives.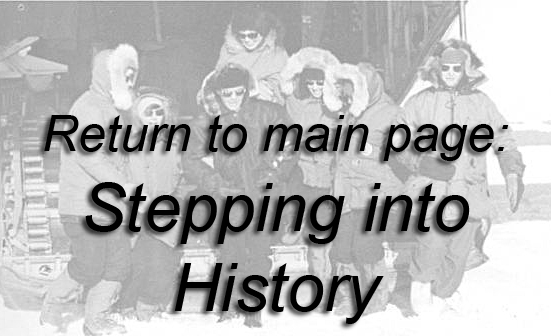 But it's the stories that I get to tell about people like Terry Tickhill Terrell that still inspire me. I'm amazed after all these years that people are so willing to let a stranger into their lives when they have an important experience to share — a message that we need to hear.
I had lunch with Terry in the back of a little sandwich shop in the Colorado town of Loveland, about halfway between Denver and her farming town of Masonville. She had moved there from Estes Park, where she lived while overseeing the research programs at nearby Rocky Mountain National Park

.
She has come a long way in the last 40 years from when she was a 19-year-old undergraduate at The Ohio State University

. She had been on the verge of quitting school when Lois Jones offered her the chance of a lifetime — an opportunity to live and work in Antarctica as a scientist.
The fact that Terrell would also be one of the first women scientists to work in the U.S. Antarctic Research Program only added to the life-changing experience.
"I learned in Antarctica a couple of things. One was that I love research, so I immediately became a biologist, even though I went with geologists," she told me over lunch. She went on to get a PhD, though discrimination didn't suddenly disappear after 1969. One rejection letter made it clear that one's gender still trumped ability and passion in some eyes.
"I am happy my niece has grown up in a world where the opportunities were much greater," Terry said. "I have to tell you being told that you can't work with a renowned scientist because you're a woman and you'll only waste his grant money didn't discourage me. It only made me angry."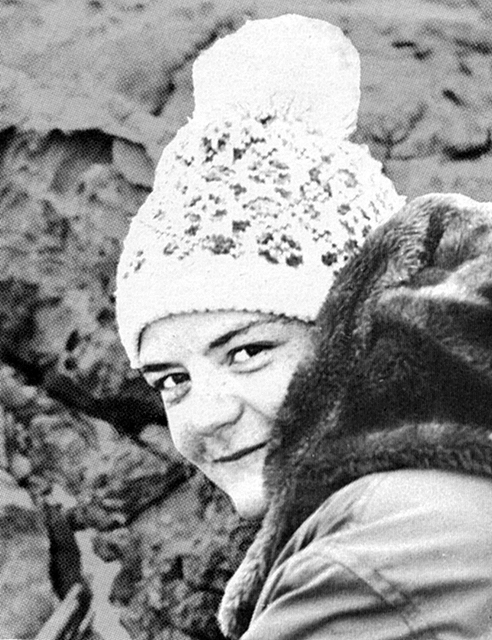 Terry Tickhill Terrell in 1969
She leveraged that anger into a successful scientific career, first with the U.S. Fish and Wildlife Service (USFWS)

, and later with the National Park Service

. She supervised half of the cooperative USFWS research units in the country, accounting for 300 scientific papers per year. Later, as chief of the office of research support, she oversaw an $85 million budget for research across USFWS.
During the course of her career, she's swum with manatees and worked with endangered species, receiving what she called "a wonderful education" in cutting-edge research.
Today, at 59, she's not so much retired as mulling over her next career. When Terry had contacted the National Science Foundation

earlier this year about the upcoming anniversary, she mentioned a desire to perhaps one day write a book about her experiences on the Ice.
"I think it would be good to write it down," she said. "There were some funny things that happened. There were some scary things that happened."
I then asked her why she contacted the NSF about the anniversary. Why should people care about what happened 40 years ago?
"I think it's something that needs to be remembered because I don't think people understand how much the world really has changed. It is a much different place than it was in 1969," she said.
"There is still room to motivate people to believe they can do whatever they want to do if they want it bad enough, and if they have the energy and the skills necessary to do it."
A simple enough message, but one rarely heard today in a world very much changed, as our media chases balloon-borne hoaxes and reports on hate spewed out as regularly as a 30-second commercial.
Gladly, I don't have to write those articles anymore. I have better stories to tell thanks to people like Terry.