| | |
| --- | --- |
| Photo Credit: Peter Rejcek | The pier at Palmer Station as of January 2010. Originally built by U.S. Navy Seabees in 1967, the pier is used primarily to support marine operations involving the ARSV Laurence M. Gould, a 230-foot science vessel. |
Palmer Pier History
U.S. Navy Seabees built station wharf in 1967
Posted January 22, 2010
U.S. Navy Seabees — a specially trained construction battalion that also built the first two research stations at South Pole — constructed Palmer Station's 43-year-old wharf in little more than two months. The frenzy of work in 1967 included not just building the three-celled rounded pier but also included erection of fuel tanks, installation of piping, construction of an underwater trench for the saltwater intake, and preparation of a foundation for the main building.
Below are excerpts from an article in the July-August 1967 edition of the Antarctic Journal that details the work on the wharf.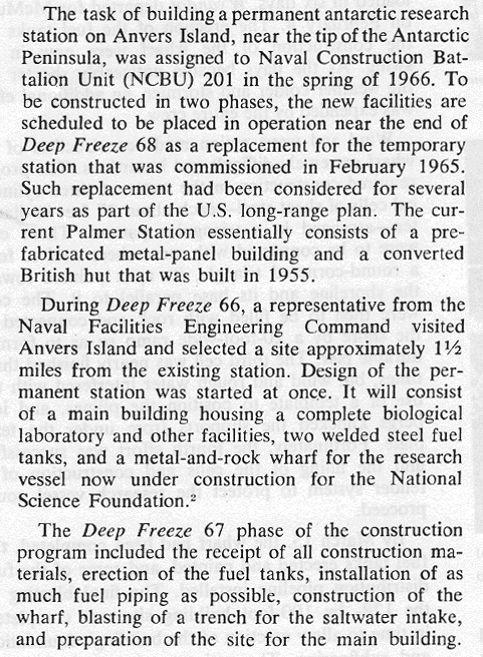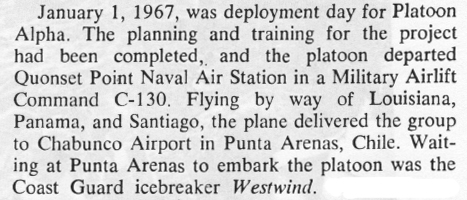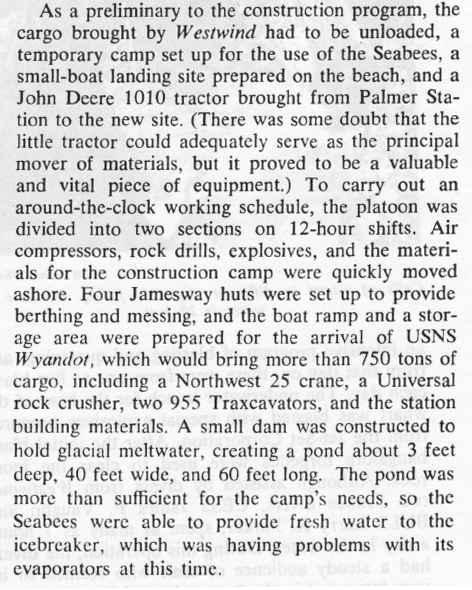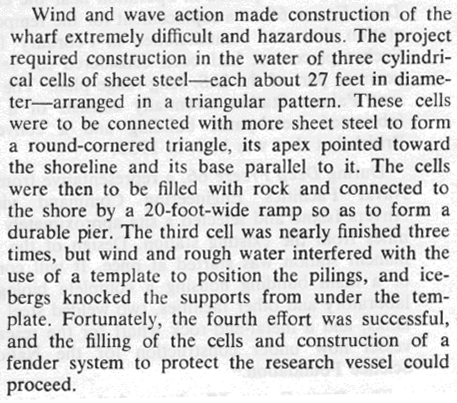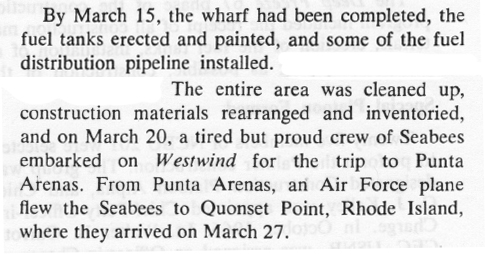 Return to main story: Pier pressure.