| | |
| --- | --- |
| Photo Credit: Peter Rejcek/Antarctic Photo Library | The ANDRILL drill camp on the ice shelf in 2006. ANDRILL is one of 200 International Polar Year projects that Louise Huffman would like to weave into a photographic tapestry to tell the story of polar scientific discovery. |
Focus on IPY
Proposed photo exhibit would highlight two-year campaign on polar science
Posted November 14, 2008
There are more than 200 science projects around the world flying the International Polar Year (IPY)

banner, representing some 60 countries and thousands of scientists working in the Arctic and Antarctic.
The two-year international science campaign of intensive polar study doesn't officially come to a close until March 2009. And many IPY projects, including those funded by the National Science Foundation's U.S. Antarctic Program

, will continue with fieldwork well past next year.
ANDRILL Education and Outreach
But Louise Huffman, the education and outreach coordinator of one of the IPY flagship programs called ANDRILL

, doesn't think it's too early to start weaving all those threads into a photographic tapestry that tells a story about polar science and its effects on society.
"That's what we're really looking for: What's happened over the last couple of years and how we're learning about the poles, and all that information is hopefully going to come together in important ways," Huffman explained. "I don't think we even know yet how all that is going to come down."
The idea is to solicit photographs from the various IPY groups and other polar researchers for a photo exhibit that focuses on four themes: "polar science," "scientific and traditional knowledge," "communicating polar science," and "from science to citizenship."
"Right now what we're hoping to do is pull together partners from the Arctic and Antarctic, telling the story of the science that's involved but also the human perspective and how the science will impact society," Huffman said.
ANDRILL, which stands for Antarctic Geological Drilling program, seeks to understand the continent's ancient climate through the study of sediment cores extracted over the last two field seasons from sites around the McMurdo Sound region. The cores can give scientists information about the advance and retreat of ice over millions of years as the climate cooled and warmed.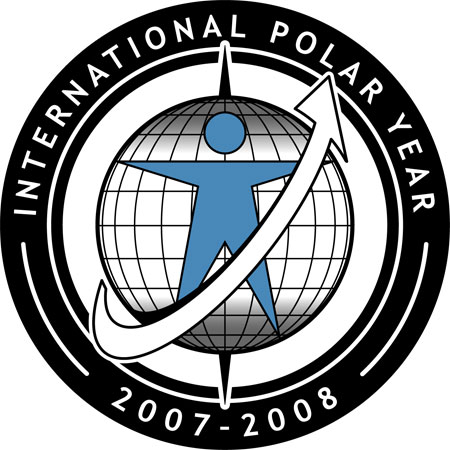 In turn, that information will help climate researchers better understand and model how today's ice sheets, ice shelves and glaciers may respond to a future greenhouse world largely heated by the burning of fossil fuels. Climate change and its impacts is one of the key themes of IPY.
ANDRILL initiated the photo exhibit with two other organizations — Cape Farewell and 2degreesC

. Cape Farewell is a London-based charitable organization that brings artists, scientists and educators together to raise awareness about climate change. An Ontario-based consulting company, 2degreesC works largely in the government and public sector to help organizations respond to climate change and become socially active in finding solutions. Both groups focus their attention on the Arctic and student outreach.
"We decided we should translate science into citizenry," said David Noble, founder of 2degreesC. "I suspect we'll have a lot of material to work with [for the photo exhibit]."
Huffman said the photo exhibit has drawn a lot of interest since the discussion came up at a meeting of the IPY Education and Outreach committee. One challenge is funding for the project. At this time, there's no money to support the exhibit, but Huffman said she hopes they can interest sponsors into supporting at least a digital presentation that would include short narratives from each group.
The exhibit would likely premiere early next year at a series of events celebrating the IPY achievements, beginning with an event around February 2009 in Geneva. A second venue could include an historic meeting of the Arctic Council

and the Antarctic Treaty

nations later in the spring at Washington, D.C.
A digital format, perhaps with multiple projectors, would also lend itself for public displays at museums, according to Huffman. "We're looking to make it as flexible as possible to get it out to as many people as possible," she said.
A retired middle school teacher, Huffman said she believes the IPY has done a good job of raising awareness about the polar regions and their role in climate change. "I think what's happened over the last couple of years is that people all over the world are very much aware of the poles, and I think that has been a direct result of the education and outreach of IPY."
ANDRILL has made education and outreach one of its core programs. It has sponsored teacher immersion programs during its two drilling field seasons, as well as made educational material available online as part of Project Iceberg.
Despite the busy schedule, Huffman said the photo exhibit is an important project.
"I hope there's going to be a lot of interest in the photo exhibit. I think it would be a great legacy for IPY to have images that tell this story. All of the different science groups have such compelling, high-interest stories," she said.
"It grabs people that don't understand much about the poles, but I also think it's extremely important for all of us around the world to understand what's happening and learn about it and make the best decisions."
NSF-funded research in this story: David Harwood and Richard Levy, University of Nebraska-Lincoln, Award No. 0342484

.