IGY Primer
Science campaign set the stage for the International Polar Year
Posted January 30, 2009
The International Polar Year (IPY)

will end in March 2009. This two-year global cooperative effort has allowed scientists around the world to focus attention on the two polar regions. It came fifty years after the International Geophysical Year

(IGY, 1957-58), an unprecedented global scientific event.
When President Dwight Eisenhower declared, in March 1955, that the United States would participate in the upcoming IGY, he assigned the logistical support effort to the U.S. Navy.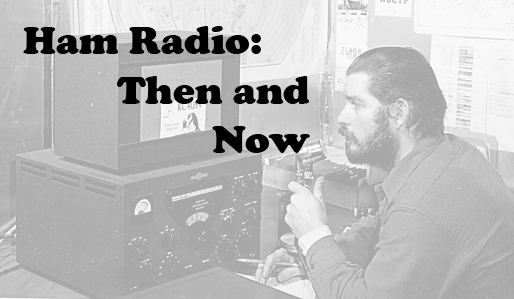 Rest of the story
Operation Deep Freeze, as it was called, was assigned to Task Force 43 under command of Rear Adm. George Dufek, U.S. Navy (Retired), Commander U.S. Naval Support Force Antarctica.
Aviation support provided by Air Development Squadron Six (VX-6) was commissioned on Jan. 15, 1955. The Naval Mobile Construction Battalion (Special) was commissioned on Aug. 18, 1955. More than 1,800 men were members of Deep Freeze I (DFI, 1955-56) and more than 3,000 men participated in DFII (1956-57). Their mission was to have the Mobile Construction Battalion (Special), better known as Seabees, construct two main bases.
One base, Little America V, was established near Admiral Richard Byrd's 1929 base on the Ross Sea. The other base, Williams Air Operating Facility (now known as McMurdo Station), was built on Ross Island.
During DFII, Little America V personnel traversed 650 miles inland to construct Byrd Station, and personnel from McMurdo constructed South Pole Station. The three remaining U.S. bases – Ellsworth, Wilkes and Hallett – were built as part of DFII.
Albert Crary was the IGY Deputy Chief Scientist for Antarctica and the chief scientist while working on the Ice from 1957-59.
Paul Siple was the scientific leader at South Pole during DFII. Siple was already famous from his first trip to Antarctica as a 19-year-old Eagle Scout, accompanying Adm. Richard Byrd's 1928 and 1933 expeditions.
Three must-read books, to best understand the accomplishments and hardships of this era, are Deep Freeze by Dian Belanger, Innocents on the Ice, by John Behrendt, and 90*South by Paul Siple.