McMurdo Station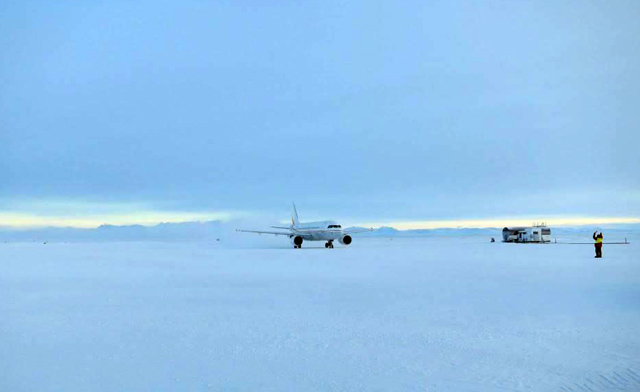 First Winter Flight to McMurdo a Success
Around the Continent / McMurdo Station News
Monday May 11, 2015
April is usually a quiet month at McMurdo Station, notable for its long, calm twilight and final departure of the sun. Last month, however, saw a flurry of activity, as the first of three planned winter fights arrived at McMurdo Station.
South Pole Station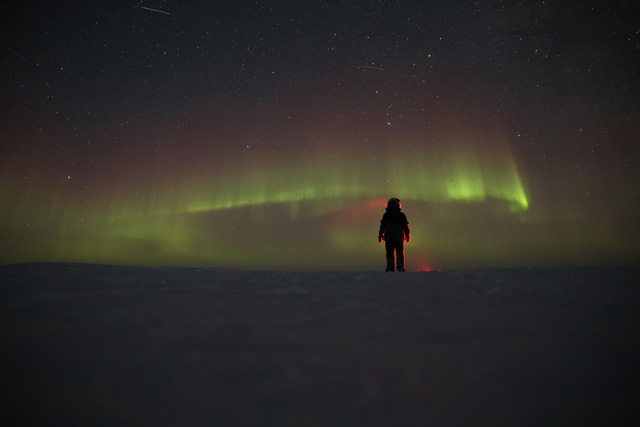 Lots of Activity Above and Below the South Pole
Around the Continent / South Pole Station News
Monday May 11, 2015
Night has truly fallen at South Pole. Not even a day after the window covers were put up the station was dazzled by a spectacular display of aurora australis directly overhead. The activity in the sky this month was mirrored by activity in the ice tunnels that run underneath the station.
Palmer Station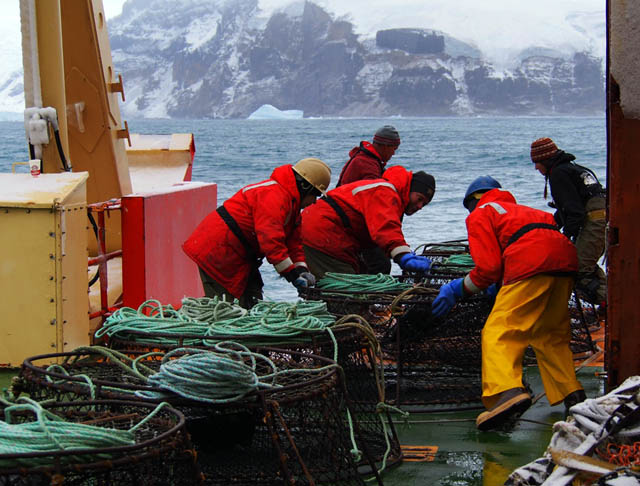 Research Ramps up for the Winter at Palmer Station
Around the Continent / Palmer Station News
Wednesday May 13, 2015
Winter season is in full swing here at Palmer Station, but you wouldn't believe it by looking out the window. After weeks of snow accumulation, two days of heavy rain melted all of the snow. The month began in full force with the arrival of four science groups to station.
Station News Archives
McMurdo
| | | | |
| --- | --- | --- | --- |
| 2015 | 2014 | 2013 | 2012 |
| 2011 | 2010 | 2009 | 2008 |
South Pole
| | | | |
| --- | --- | --- | --- |
| 2015 | 2014 | 2013 | 2012 |
| 2011 | 2010 | 2009 | 2008 |
Palmer
| | | | |
| --- | --- | --- | --- |
| 2015 | 2014 | 2013 | 2012 |
| 2011 | 2010 | 2009 | 2008 |
More Updates