McMurdo Station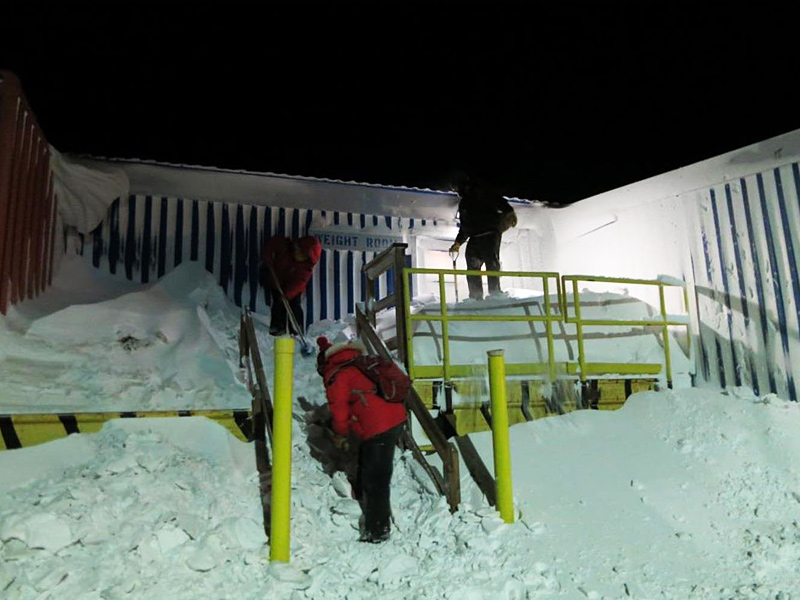 As the Condition 1 Wind Blows
Around the Continent / McMurdo Station News
Wednesday August 12, 2015
A C-17 again flew into McMurdo this past month, carrying cargo, fresh food and another small mountain of mail. However, unlike June's near-flawless arrival, this time the capriciousness of Antarctica's winter weather would not allow this flight to be pulled off quite so easily.
South Pole Station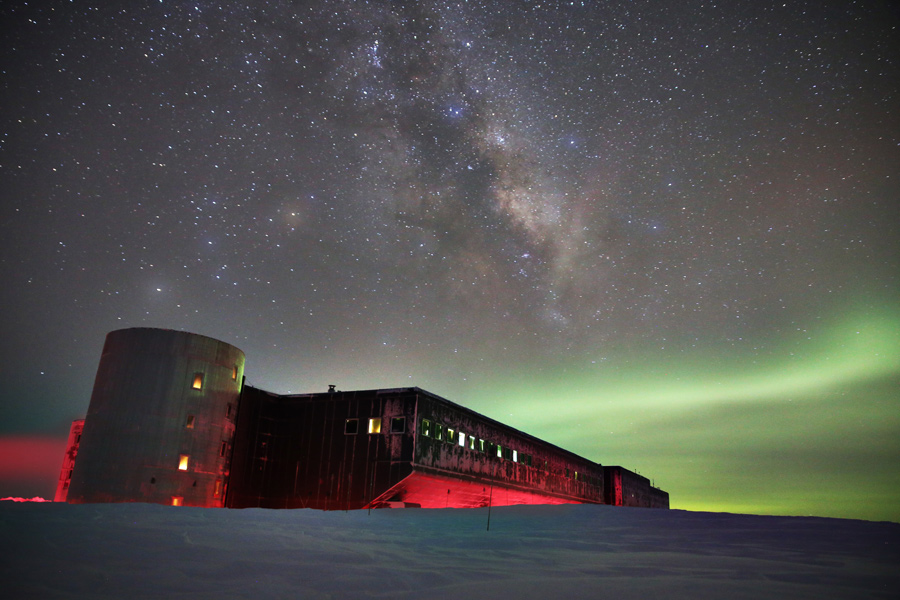 Chilling Out at the South Pole
Around the Continent / South Pole Station News
Wednesday August 12, 2015
July has been one of the coldest months in a long time at the South Pole, having broken two records and tied a few more. The station experienced 20 consecutive days below minus 60 degrees Celsius (minus 76 degrees Fahrenheit), breaking the old record of 16 days in 1997.
Palmer Station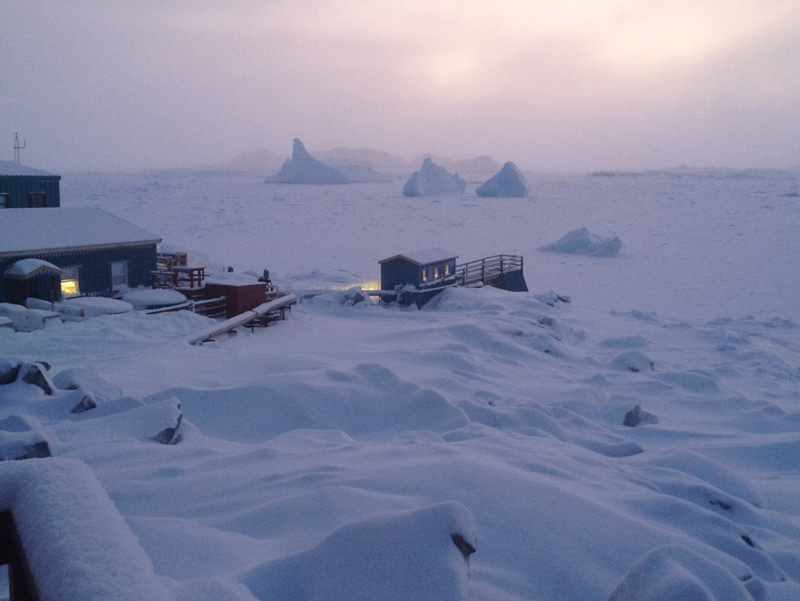 Of Ice and Penguin Sushi
Around the Continent / Palmer Station News
Friday August 14, 2015
Ice around the station has been in a near constant state of change and this month began with a combined Midwinter dinner and Fourth of July celebration. One of the crowd favorites at dinner was penguin sushi, named for the roll's shape.
Station News Archives
McMurdo
| | | | |
| --- | --- | --- | --- |
| 2015 | 2014 | 2013 | 2012 |
| 2011 | 2010 | 2009 | 2008 |
South Pole
| | | | |
| --- | --- | --- | --- |
| 2015 | 2014 | 2013 | 2012 |
| 2011 | 2010 | 2009 | 2008 |
Palmer
| | | | |
| --- | --- | --- | --- |
| 2015 | 2014 | 2013 | 2012 |
| 2011 | 2010 | 2009 | 2008 |
More Updates