McMurdo Station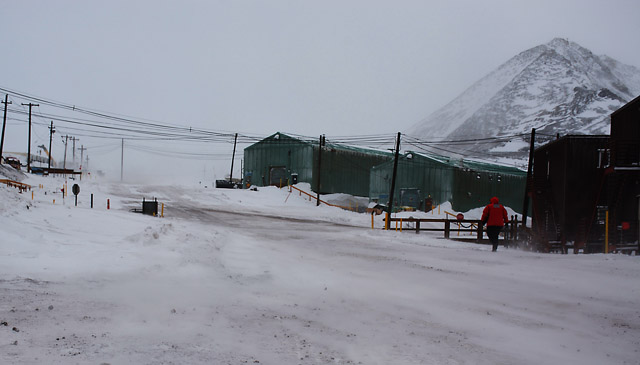 McMurdo Station Ready for Summer Field Season
Around the Continent / McMurdo Station News
Thursday October 16, 2014
At last report, McMurdo Station winter-overs were busily preparing for the WinFly season, which was scheduled to begin on Aug. 20. Much has happened since then. A period, generally in August, when several flights are sent to Antarctica to prepare the U.S. Antarctic Program for the summer field season, WinFly came in with a bang, starting with a string of storms that delayed the first flights by four days.
South Pole Station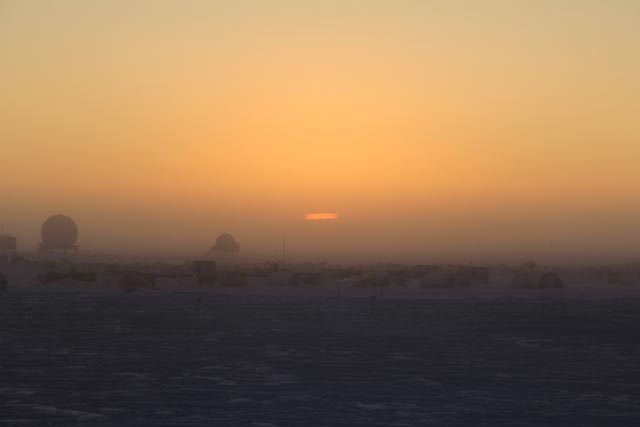 South Pole Finally Sees the Light
Around the Continent / South Pole Station News
Thursday October 16, 2014
The skies were mostly clear above the South Pole Station leading up to sunrise, producing beautiful pinks and oranges, as well as a great view of how atmospheric ducting can produce lines of fire in the sky. Atmospheric ducting is a phenomenon where electromagnetic waves are bent by atmospheric refraction, allowing an observer to see objects that are technically below the horizon.
Palmer Station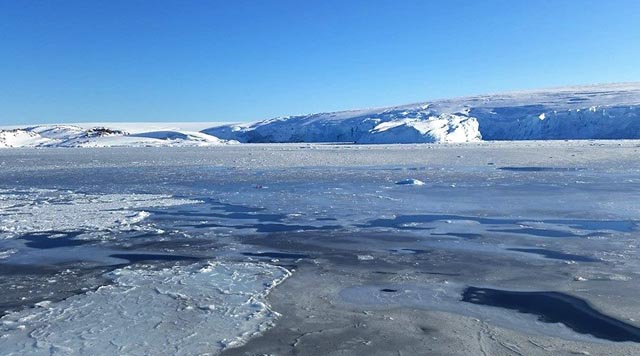 Smooth Start to the Summer Field Season at Palmer Station
Around the Continent / Palmer Station News
Thursday October 16, 2014
September brought an end to the winter season at Palmer Station with the arrival of the research vessel Laurence M. Gould and the summer support staff on the 17th of the month.
Station News Archives
McMurdo
| | | | |
| --- | --- | --- | --- |
| 2014 | 2013 | 2012 | 2011 |
| 2010 | 2009 | 2008 | |
South Pole
| | | | |
| --- | --- | --- | --- |
| 2014 | 2013 | 2012 | 2011 |
| 2010 | 2009 | 2008 | |
Palmer
| | | | |
| --- | --- | --- | --- |
| 2014 | 2013 | 2012 | 2011 |
| 2010 | 2009 | 2008 | |
More Updates