More Articles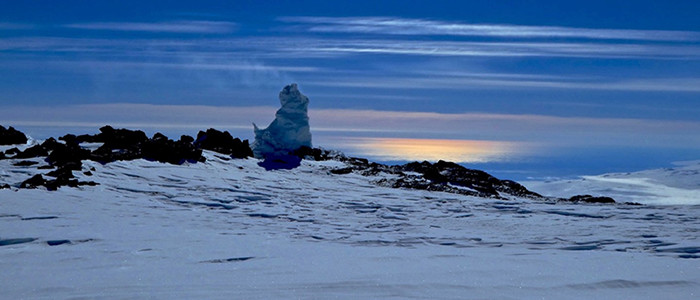 Caves Of Gas
Science / Earth
Wednesday April 26, 2017
Planet Earth is gassy. All over the world, plumes of gasses that formed deep under the planet's surface, pour out of active volcanoes and mix with the atmosphere. Tobias Fischer, a volcanologist at the University of New Mexico, spent two seasons exploring the frozen face of Antarctica's Mount Erebus, the world's southernmost active volcano, to better understand these fumes escaping from the depths of the Earth.

Ancient Ice Levels
Science / Ice and Snow
Thursday April 20, 2017
Today, a massive sheet of ice covers nearly all of West Antarctica, but it hasn't always been that way. Over the past few hundred thousand years, researchers think that the ice sheets have waxed and waned, varying in size as the region's climate changed. To gather evidence of how dynamic the ice cover has been in the past, John Stone of the University of Washington and his team traveled to a remote region of the continent this past season.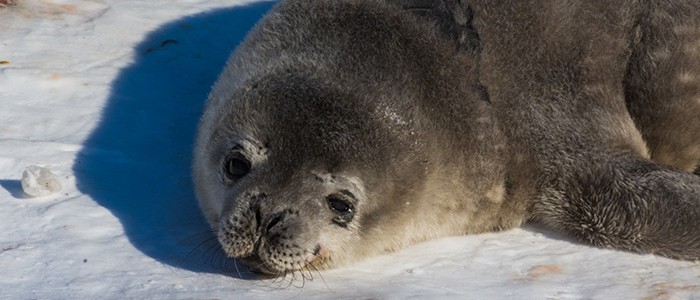 Seals Don't Waste their Breath
Science / The Biological World
Monday March 27, 2017
The ubiquitous Weddell seals that live around McMurdo Station are the region's undisputed diving champs, able to hold their breath for 90-plus minutes. That's at least three times as long as any other air-breathing animal in the region. It's an impressive feat, and how they're able to stay under for so long is what Emmanuel Buys and his team have been investigating over the past two seasons in Antarctica.
Quick Find
Archives
2017
2016
2015
2014
2013
2012
2011
2010
2009
2008
2007
Print Issues: 1996-2006
Around the Continent